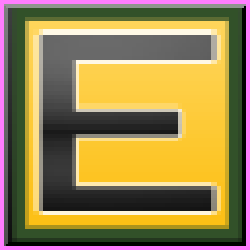 Hello Everyone I like to thank everyone for coming daily to drop on Entrecard.  Here are the Top 10 Droppers for December 2009.  Please, if you have time check out these great blogs.  Leave a comment or 2 and drop on their Entrecard as they are very dedicated.  Thank you again and Happy 2010.
Funky Town Disco Music:  Once upon a time the music of the 70s, Disco Music, Funky, Soul, Pop Music, who made the history of those years. I was born in the mid 60s, so i lived right in the evolution of these sounds. This blog wants to revive after more than 20 years, the music of those years, memories, friends, first loves ….. For those not familiar with these genres, is a good opportunity to approach these fantastic sounds.
One World Realty:  A blog on real estate, investment tips on real estate business, and everything about real estate services in the Philippines. In Alexa's Top 100,000 websites in the world.
Vanillaseven.com:  Showcases of photography, idea, concept, design, graphic, environment, architecture, interior and art
The One Minute Guild:  The One Minute Guide gives you a short view on a specific topic. It can be anything from Blogging tips, Health, Make money, Traffic generating and guides/tutorials for software and websites.
Wirez and Circuitz:  Computers, internet, technology, gadgets, movie trailers free downloads
Rambling Stuff:  MY MISSION STATEMENT FOR RAMBLING STUFF. THIS IS A PLACE WHERE I WRITE WHAT I FEEL THAT NEEDS TO BE SAID. BY DOING SO HOPEFULLY IT WILL MAKE SOMEONE'S DAY BY WHAT I SAY. I WILL ALWAYS STRIVE TO BE A GOOD PERSON AND TRY NOT TO STEP ON TOO MANY TOES. I WILL STRIVE TO SHOW COMPASSION AND POST PRAYER REQUEST FOR EVERYONE WHEN I SEE THE REQUESTS AND WILL POST THOSE REQUESTS. M.J. GOLCH SIGNED 07/06/08 WITH THE NEW LOOK I DECIDED TO EXPAND THE NAME, NEW NAME,SAME SILLYNESS.
The Modern Mom:  Moms like me are becoming more and more housekeeping savvy. From stretching the family budget to diy's, smart solutions and more.Being a wonder mom is now no sweat with all these wonderful alternatives.
Best Travel Pictures in the World:  During my travels and holidays i take a lot of pictures, the most amazing pictures will be shown on my blog (my brother's blog!)
First Door on the Left:  Democrat surviving in Texas. Barely. (Entrecard ads are always displayed above the first fold!)
Art By Paul Baines:  Contemporary prints and arts blog by UK urban artist Paul Baines.